Australian star shines in The Son
Share - WeChat
As China's movie industry rapidly recovers, Hollywood's biggest stars are also returning to domestic screens.
They rarely come bigger than Hugh Jackman. The Australian actor has a huge fan base in the country, and has been appearing on thousands of screens affiliated with the Nationwide Alliance of Art-house Cinemas, China's largest network specializing in artistic movies, in his latest film The Son, since Feb 24.
The film marks the latest and second installment of French director Florian Zeller's trilogy that explores family issues in depth. The franchise's first movie, The Father, won the best actor and best adapted screenplay awards from six nominations at the 93rd Academy Awards in 2021.
A heartfelt story touching on multiple facets, ranging from coping with mental health issues to family ties and proper parenting, The Son, adapted from Zeller's namesake play — which premiered in Paris in 2018 and was staged in London the following year — revolves around a struggling son and a weary father.
In the tale, Jackman plays Peter Miller, a busy and successful New York attorney who has a chance to join a senator's presidential selection team. However, when he discovers that his 17-year-old son, Nicholas, is struggling with depression and has been skipping school and self-harming, he decides to prioritize his son's well-being above his career ambitions.
Despite living with his second wife and their newborn son, Miller arranges for Nicholas to move in with him at his apartment, hoping to provide a stable and supportive environment for the boy. However, even as they share some sweet family moments, the situation spirals out of control.
The stellar cast also stars actress Laura Dern as the ex-wife, Vanessa Kirby as the second wife, and veteran Anthony Hopkins as Miller's father.
For most audience members, the film serves as a poignant reminder of the dangers of acute depression and the importance of raising public awareness.
During the filming of The Son, Jackman also started seeing a therapist, partly due to the film's heavy subject matter, combined with the stress of returning to work after pandemic lockdowns and the passing of his father in September 2021.
Recalling that he started to visit the clinic around 18 months ago, Jackman says in an online interview with China Daily: "It has really helped. For me, it has been a wonderful experience to be able to understand different things about myself, about who I am in my past, and why I think in a certain way. And it certainly helped me get through this film."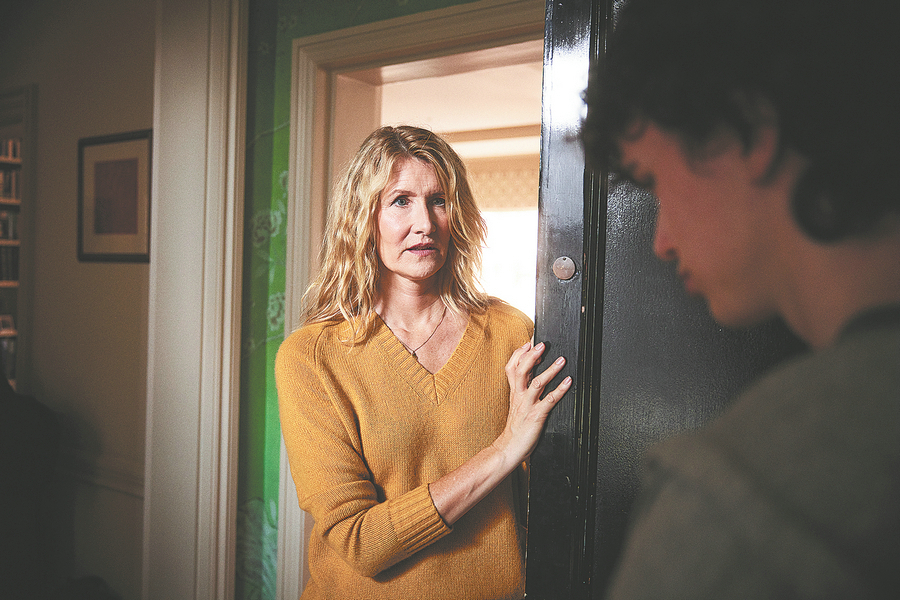 Known for his versatile suite of talents, both onstage and on the silver screen, with iconic roles such as Peter Allen in the Broadway musical The Boy from Oz, and Wolverine in the popular X-Men and Wolverine movies, Jackman has established himself as one of the world's top actors.
It may come as a surprise that he volunteered to play the role in this drama. As per the production notes provided by Sony Pictures, Zeller recalls receiving a self-recommendation letter from Jackman while the director was writing the script for The Son.
"He (Jackman) wanted to convince me that the part was for him. I was really surprised and touched by his humility and his honesty. I felt very strongly that he would be extraordinary in this part — he was already so connected with the emotions that I wanted to explore," says Zeller in the production notes.
Jackman recalls that, around 6 years ago, he almost performed one of Zeller's plays, but it didn't happen because of a scheduling conflict.
He says he was drawn to the project after watching Zeller's award-winning movie The Father and reading the tale of The Son. "When I read The Son, I thought it was brilliant. The movie takes you inside the experience of someone suffering from depression," Jackman says, adding that he feels a sense of empathy and connection to the themes being portrayed.
As a devoted father and husband who has been married to his wife for 27 years, Jackman has put a great deal of effort into researching and preparing to accurately portray the character, who is vastly different from himself.
"My brother is a lawyer. I was originally enrolled in law school before I went into acting, so I have always been interested in it, but I knew that a New York lawyer is a different type of thing. So, I managed to get in touch with a lawyer in New York," he recalls.
Explaining that he was "generously allowed to sit in the corner" of the attorney's office and observe him work, Jackman recalls that he had asked a lot of questions and read some books, in order to help him gain a more profound understanding of the "pressure, excitement and adrenaline" involved in such a demanding job.
Interestingly, Jackman says that his special "internship" went unnoticed as it took place during the pandemic, and he wasn't easily recognized.
He was able to blend in and observe without being noticed because the office was not as busy as usual, and a lot of meetings were held online. The experience allowed the veteran actor to delve into the lawyer's intense work routine, which often required him to work 80 to 90 hours per week, a career schedule he has maintained for around 30 years.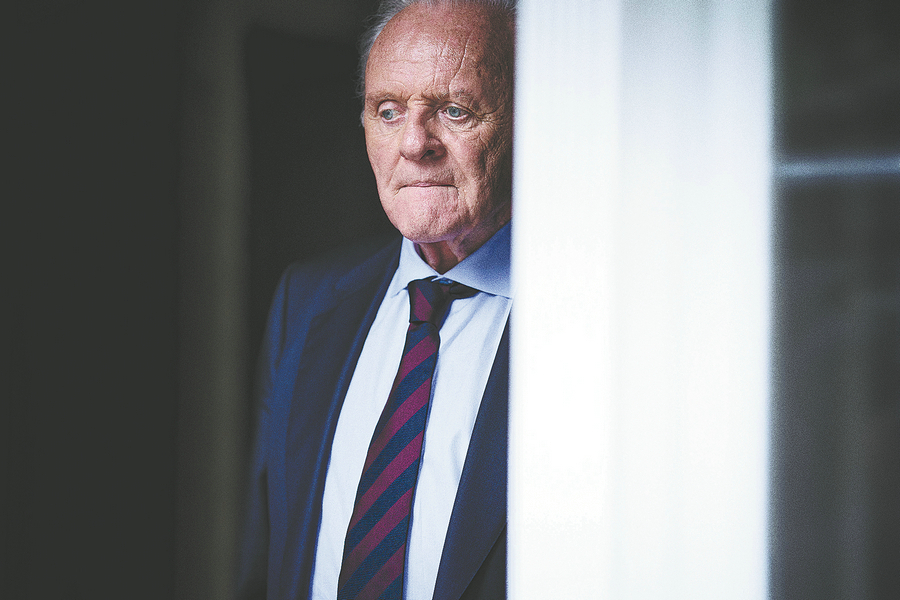 In the movie, the eponymous lead character, Nicholas, who couldn't escape his childhood trauma resulting from his parents' separation, struggles with severe depression, and hides a knife in his bedroom, believing that self-harm can alleviate his pain. The situation takes a turn for the worse when his parents ignore a doctor's advice to keep him in the hospital.
Speaking about the impact of depression, Jackman expresses his hope that the film will spark conversations around mental health and encourage more people to care for the well-being of young individuals.
Now, with the movie being released across Chinese mainland theaters, the 54-year-old actor's wish to get that message to more parents has been realized to some extent.
Li Songwei, a psychological consultant from Peking University, states on his Sina Weibo account that he heard sobs and sighs during a screening where most of the audience consisted of parents.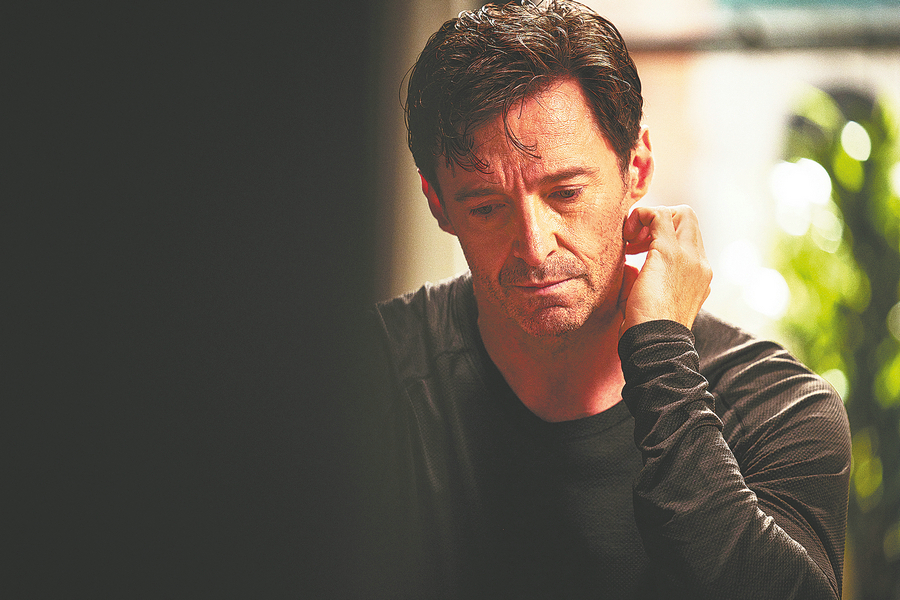 "Based on my years of experience in providing family counseling and working with troubled teenagers and their parents, I feel that this movie is quite accurate in terms of its realism," says Li.
"Jackman's portrayal of the father is very relatable. The middle-aged man constantly tries to solve problems with a 'correct' attitude. That's why most Chinese viewers can empathize with the character. You can feel how difficult it is for a middle-aged person — he is really trying to be a good father, but at the same time you can fully understand the son's perspective and feel that his real needs are not being seen," concludes Li, suggesting parents spend more time with their children.
"Even from professionals, there are a lot of unanswered questions. There is so much shame, ignorance, guilt and secrecy around it (mental health). But as it says in the movie, love isn't enough," says Jackman.
Contact the writer at xufan@chinadaily.com.cn
Most Popular