2023 China Taklimakan Rally set to kick off in Xinjiang
Share - WeChat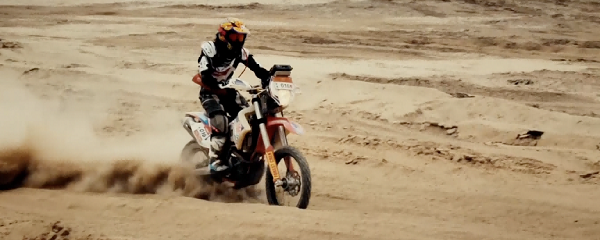 The 2023 China Taklimakan Rally, widely regarded as the longest off-road endurance race in Asia, is set to commence on May 20 in the northwestern region of Xinjiang Uygur autonomous region, announced a news conference held in Urumqi on Thursday.
Since its inception in 2005, the race has gained a reputation for its grueling distance and treacherous terrain, which includes challenging obstacles such as sand dunes, rocky outcrops and gravel tracks. Competitors are required to navigate through the expansive landscape using GPS and other advanced navigational aids while maintaining a fast pace to complete each stage within the allotted time. The rally also puts the endurance and mechanical reliability of the vehicles to the test, as they must withstand the harsh desert conditions.
This year's rally covers a total distance of approximately 4,500 kilometers and is open to three categories of vehicles, namely motorbikes, motorcycles and trucks. Along the way, four campsites will be set up with the route passing through a diverse range of landforms including the Gobi Desert, snow-capped mountains and the wall-shaped Yardang landform.
More than just a professional sporting event, the rally is also an international tourism extravaganza that showcases the rich ethnic cultures and delectable cuisines of Xinjiang.