Study looks at menu of risk for obesity
Share - WeChat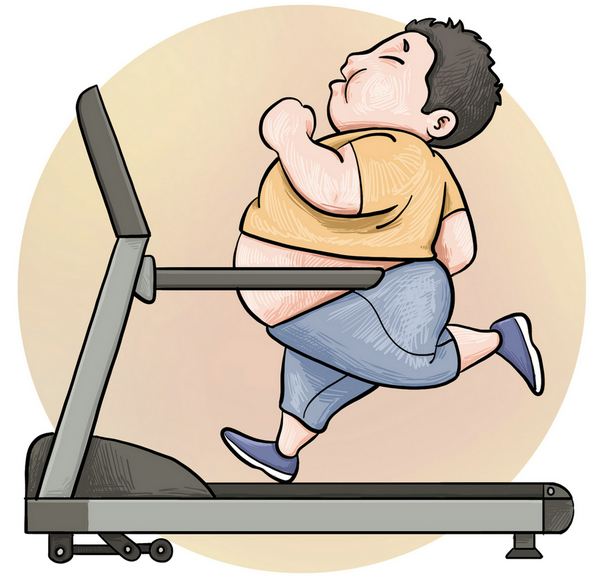 XI'AN — While rice and wheat are the two most commonly consumed cereal grains worldwide, a study covering more than 100,000 people in Northwest China has revealed that choosing rice as a staple food may result in a lower risk of obesity.
Researchers from Xi'an Jiaotong University collected data from participants aged 35 to 74 who are residents of five northwestern provincial-level regions — Shaanxi, Gansu, Qinghai provinces, the Ningxia Hui autonomous region and Xinjiang Uygur autonomous region.
The participants responded to questionnaires via face-to-face interviews, providing information about their medical history and lifestyle, such as alcohol consumption, smoking, dietary status and physical activity.
The researchers divided the participants into three groups according to their weekly rice and wheat intake. The first group eats rice as their staple food, consuming it either daily or four to six times per week, while consuming wheat less than four to six times per week. The second group's staple food is wheat, and the third group consumes both rice and wheat as their staple food, with similar frequency.
The results show that rice preference may be associated with a lower risk of certain obesity types in the population of Northwest China. Higher wheat intake was associated with higher risks of excessive body fat and central obesity (stomach fat) in men and central obesity in women, according to the study findings published in the journal Nutrients.
When wheat lovers changed their staple food to rice five times per week, the participants showed a 36.5 percent lower risk of normal-weight obesity in men and a 20.5 percent lower risk of normal-weight central obesity in women. Normal-weight obesity refers to people with normal body weight but a high body fat percentage.
According to the researchers, previous animal studies show that wheat gluten, a kind of protein, promoted weight gain by reducing heat production and energy expenditure, while rice protein shows the potential for anti-obesity and triglyceride-lowering effects.
Moreover, wheat flour absorbs less water than rice when cooked, partly resulting in a higher energy density of wheat than rice. According to the sixth edition (2020) of the Chinese Food Composition Table, the energy content of noodles or steamed bread is twice or three times that of cooked rice of the same weight.
Meanwhile, rice-based dietary patterns often have more fresh vegetables, legumes, meat and fish servings. People with wheat preference in Northwest China tend to eat large bowls of noodles with fewer vegetables or less meat, and sometimes even with a large amount of oil. For instance, the gist of "hot oil noodles" in Shaanxi province is pouring a couple of tablespoons of hot oil over a bowl of chewy noodles seasoned with salt, raw garlic and chili flakes.
The researchers concluded that compared with a preference for wheat, a preference for rice, or changing from wheat to rice, could be associated with lower risks of overall and abdominal fat accumulation, especially for individuals with normal weight.
They also noted that given the vast territory and diverse ethnic groups present in Northwest China, further studies may be necessary to fully understand the regional specificity and potential underlying reasons for the observed links.