Russia reports sabotage raid on border
Share - WeChat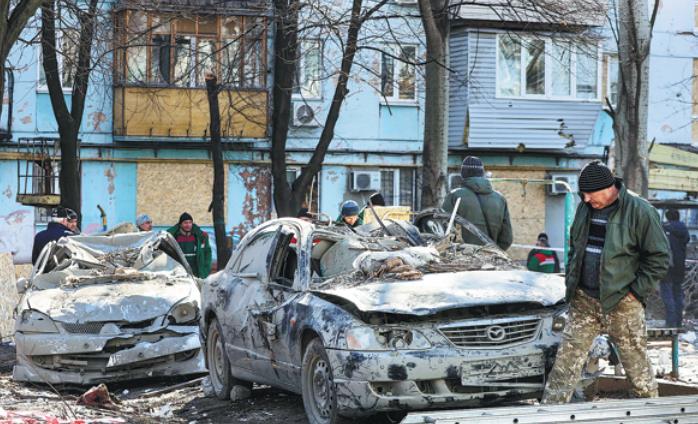 MOSCOW/KYIV — Russia said on Thursday it was fighting off a "terrorist attack" in the southern Bryansk region bordering Ukraine, where the local governor said a Ukrainian sabotage group had killed one person and news agencies said hostages had been taken.
Ukraine accused Russia of staging a false "provocation".
Amid reports of shelling and sporadic sabotage, Russia's border regions have become increasingly volatile since Moscow started its special military operation in Ukraine one year ago.
"We are talking about a terrorist attack. Measures are now being taken to destroy these terrorists," Kremlin spokesman Dmitry Peskov told reporters.
He said law enforcement agencies would determine who was responsible, and President Vladimir Putin was being briefed by security chiefs on the situation.
Russia's FSB security service said in a statement issued to Russian news agencies on Thursday that its own forces and the army were trying to liquidate what it described as "an armed group of Ukrainian nationalists" who had crossed the border.
Bryansk Governor Alexander Bogomaz said the Ukrainians had shot and killed one person.
"Today, a Ukrainian sabotage and reconnaissance group penetrated the Klimovsky district in the village of Lubechanye," Bogomaz said on his Telegram channel.
"Saboteurs fired on a moving car. As a result of the attack, one resident was killed and a 10-year-old child was wounded."
The Russian state news agency TASS said the Ukrainians had infiltrated two villages, taking local residents hostage in one of them. The RIA news agency said several people had been taken hostage in a store in the village of Lubechanye, less than a kilometer from the border with Ukraine.
Russia has accused Ukrainian saboteurs of infiltrating Bryansk before.
Putin told the FSB this week that it needed to step up its guard against espionage and what he called terrorist threats emanating from Ukraine and the West.
Agencies Via Xinhua