Nation to maintain largely stable monetary policy
Share - WeChat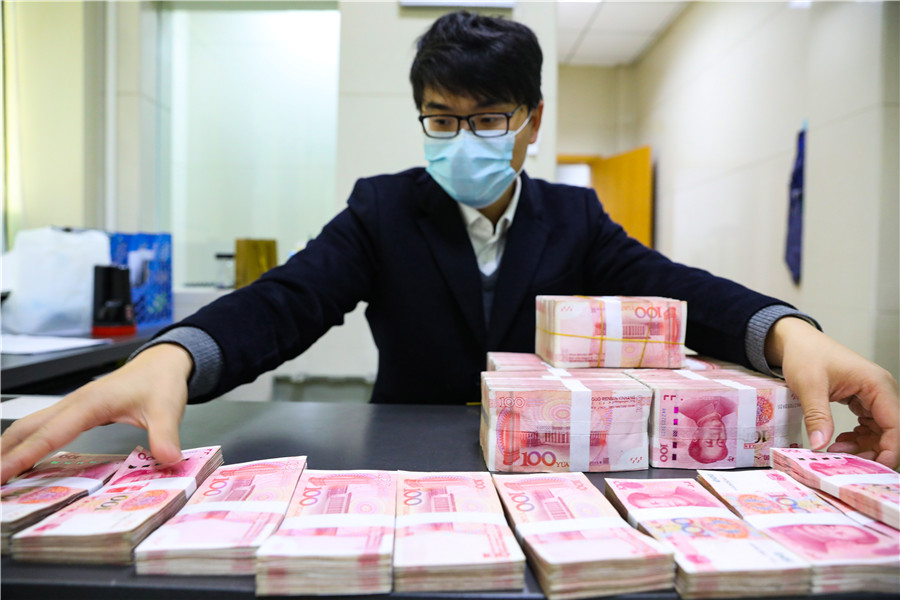 China will keep its monetary policy largely stable by providing reasonably ample market liquidity and will maintain strong policy support for the economic recovery, central bank officials said on Friday.
While the rapid rebound of the world's second-largest economy may reduce the possibility of imminent interest rate cuts by China's central bank, policymakers will likely maintain the necessary intensity of monetary support and ensure lower financing costs for companies in order to guard against any unexpected shocks that could disrupt China's economic recovery, analysts said.
Yi Gang, governor of the People's Bank of China, said that the central bank will keep the overall amount of credit supply at an appropriate level and will consolidate the benefits of lower interest rates for the economy while increasing monetary support for smaller businesses, green finance and technological innovation. He made the comments at a news conference in Beijing.
When asked if the central bank would cut interest rates and the reserve requirement ratio for lenders in order to boost growth, Yi said that the current level of real interest rates is relatively appropriate and reserve requirement ratio cuts remain an effective way of providing long-term liquidity to the real economy.
The central bank governor's comments came as China is set to unveil its key economic targets for this year during the annual session of the National People's Congress, the nation's top legislative body, which opens on Sunday.
Analysts said that ensuring a solid economic recovery and keeping domestic prices and the renminbi's exchange rate stable will be the key policy objectives of China's central bank amid the optimistic outlook for the Chinese economy.
Economists have revised up forecasts for China's GDP growth this year and many predicted that the central government will likely reaffirm the importance of stabilizing growth during the two sessions, and the country is capable of achieving 5 percent or even higher growth this year.
Wang Tao, head of Asia economics at UBS Investment Bank, said she thought the central bank would continue with a relatively accommodative policy stance and will likely cut the RRR again in 2023.
"If the policy support exceeds expectations and is implemented after the two sessions, China's GDP growth in 2023 may accelerate to 5.5 to 6 percent," Wang said in a research note.
Liu Guoqiang, deputy governor of the central bank, said during Friday's news conference that the PBOC will adjust monetary policy at an appropriate time and it will not suddenly scale back or roll out big stimulus measures. He added that inflation is expected to remain mild this year and overall inflationary pressure is manageable.
While China's economic activities have quickly picked up since the country optimized its COVID containment measures, policymakers still need to pay close attention to factors that could destabilize the nation's economic recovery, experts said.
"The slowdown in global economic growth has led to a weakening of export demand … the strength of consumer spending and the real estate recovery still need to be further observed. The US Federal Reserve's interest rate hikes are still ongoing and policymakers need to be vigilant on domestic inflationary pressure," said Wen Bin, chief economist at China Minsheng Bank.
Pan Gongsheng, deputy governor of the central bank and head of the State Administration of Foreign Exchange, said during Friday's news conference that the extent of monetary policy tightening by the Fed this year is expected to ease, leading to a marginal weakening of the spillover effects.
The converging interest rate gap between China and United States will make renminbi-denominated assets more attractive for investors, Pan said.